3L Hydration Backpack
$75.00 excl GST
Description
Workers who drink when they are thirsty typically replace only half the fluid lost through sweat.
Conversely, workers who engage in Program Drinking maintain optimal hydration levels
and do not become dehydrated. Program Drinking involves drinking small amounts
of fluid frequently. Ensure you have access to fluid at regular intervals –
the THORZT Hydration Backpack keeps hydration on person at all times.
Cut down time wasted refilling drink bottles at the water cooler and increase workplace productivity with the Hydration Backpack from THORZT Sub Zero Gear
Featuring a stylish, slimline design, this 3L Hydration Backpack fits comfortably on the worker's back, providing ready access to hours of cold, fluid replenishment, wherever the worker goes
Stylish, slimline design
3 litre bladder
Closed cell insulation keeps water cool for hours
Velcro tabbed protective cover
Fully adjustable straps with quick release buckle to reduce risk of snag injuries
V-Form retro reflective strips for low light visibility
High-Vis yellow and High-Vis orange colour options provide added safety
Included:
Neoprene insulated hydration tube: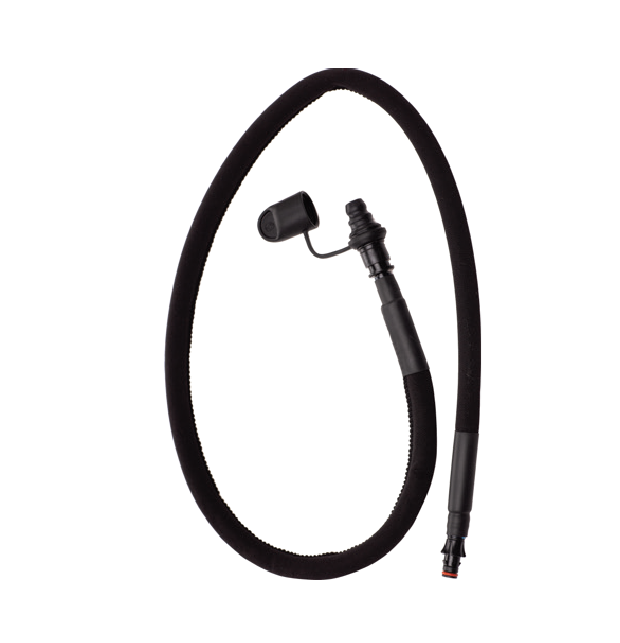 • 5.5mm diameter rapid liquid flow tube
• Quick release for easy cleaning
• Bite valve automatic flow/shut-off for hands free hydration
• UV resistant
2L bladder:
• Ethylene-Vinyl Acetate Copolymer (PVA), BPA-Free
• Large 55mm diameter filling port (accommodates addition of ice)
• Flexible, shock-proof
• Slide lock opening for hygienic cleaning
Features
Stylish, slimline design
3 litre bladder
Closed cell insulation keeps water cool for hours
Velcro tabbed protective cover
Fully adjustable straps with quick release buckle to reduce risk of snag injuries
V-Form retro reflective strips for low light visibility
High-vis yellow and high-vis orange colour options provide added safety